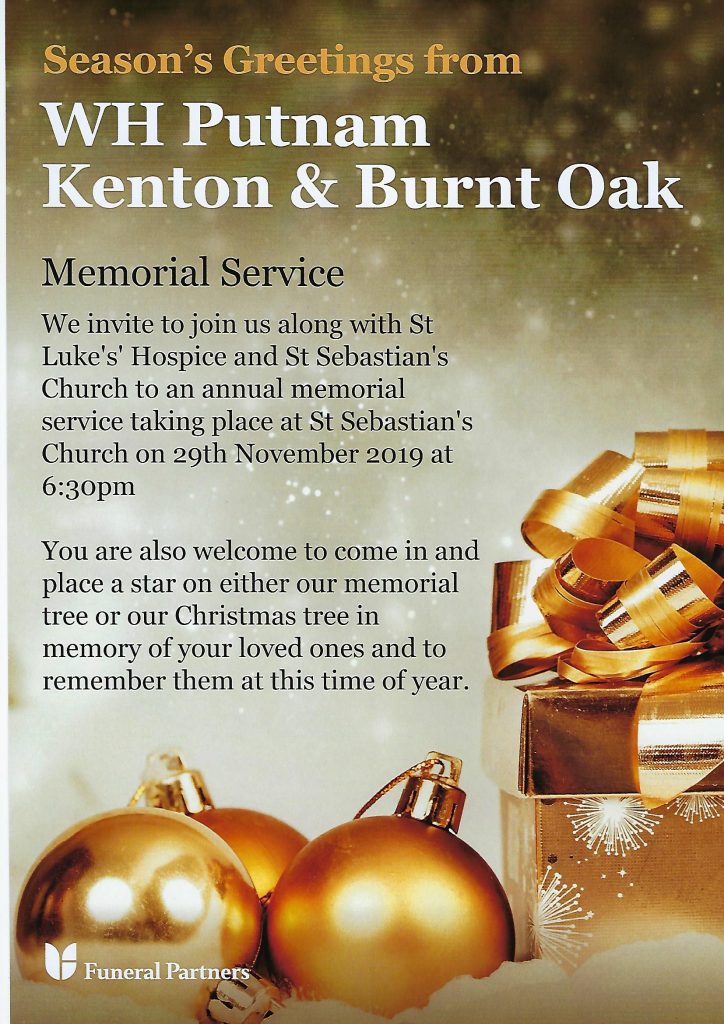 The festive season is nearly here and whilst it is a time to rejoice and spend time with family and friends it can be a difficult time for those who have been bereaved. There will be memorial Christmas trees on display in our Kenton and Burnt Oak branches, upon which we invite you to place a message of remembrance.
We would also like to take this opportunity to invite you to our annual service of remembrance this November at St Sebastian's Church.
Please contact a member of our team today for more details.