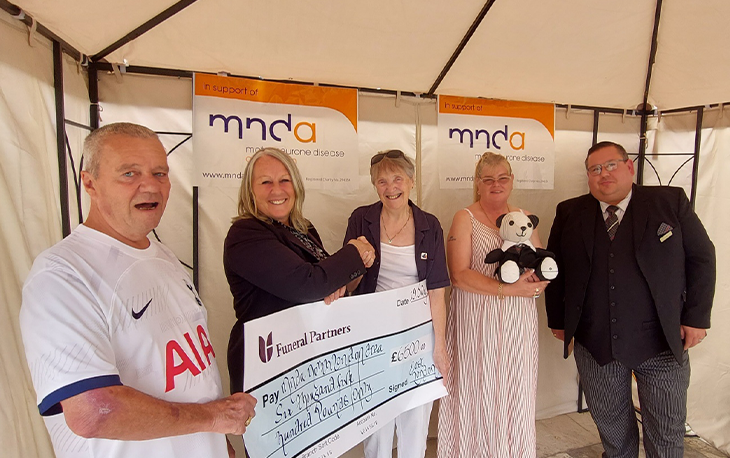 A Funeral Directors raised thousands of pounds for charity in honour of a colleague who is battling Motor Neurone Disease.
The thoughtful team at WH Putnam Funeral Directors, which has branches in Harrow and Edgware, made sure the going was good for guests to place their bets at a special charity race night.
Generous punters, who also took part in a sport's themed auction and raffle, helped raise £6,500 for the North London Branch of the Motor Neurone Disease Association.
The charity was chosen because Jerry Bentley, the Hub Manager for WH Putnam and other Funeral Partners brands in East London, is battling the disease.
Senior Funeral Director Lee Dimmock organised the night, following a similar event last year which supported their local hospice St Luke's.
"The amount we raised and the support we had was absolutely amazing," Lee said.
"What is even better, is that the money is going to the local branch of the association meaning it is helping Jerry directly and other people in his position who live nearby.
"All charity work is, of course, very worthy but when you can see the difference it will make it means so much.
"We've already been told about some special equipment which has been bought to help people use iPads.
"Race nights are great because it gets people to donate throughout the evening and have fun while they are doing it.
"Hopefully we can organise something similar next year, too."
Loraine Charter, Area Manager for East London and W H Putnam's, added: "I have worked with Jerry for many years and it was great for him and his wife Lisa to support the event too."
For more information about WH Putnam Funeral Directors, and their community work visit https://www.whputnam.co.uk/